Looking for a Marketing and Communication Specialist with a Drive, Passion, & Purpose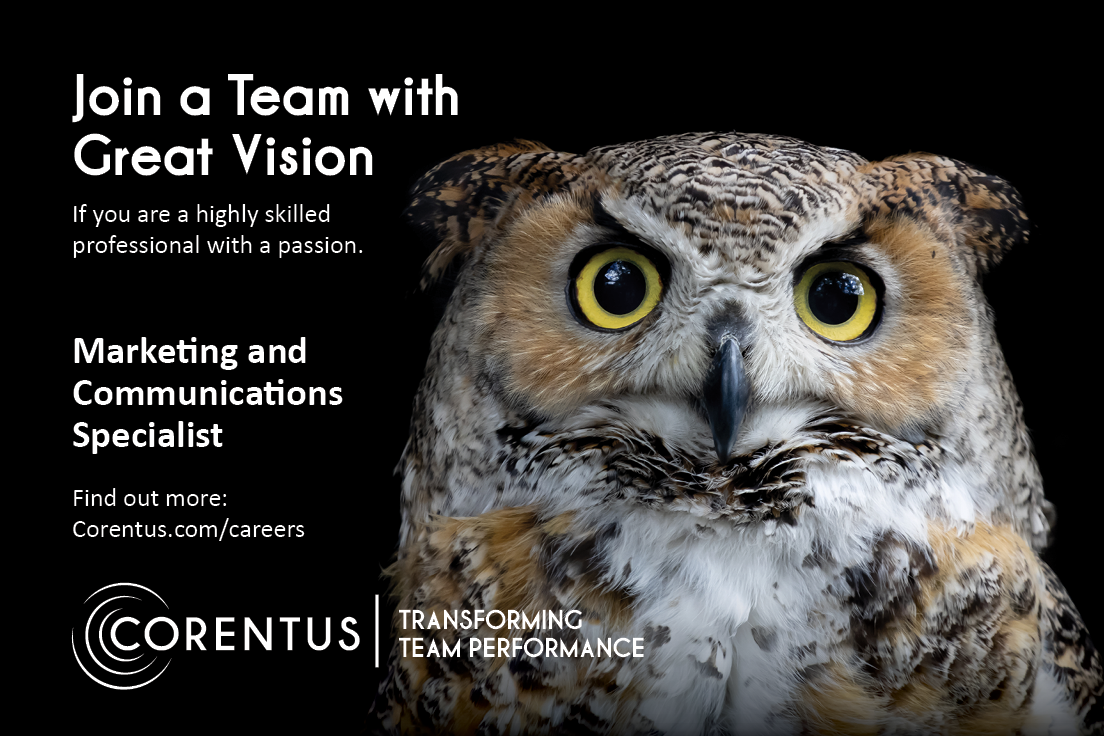 We are seeking a talented Marketing and Communications Specialist to join our rapidly growing team of passionate professionals looking to make a significant positive impact on organizational leaders and teams. Find out more: https://corentus.com/careers

About Corentus
Corentus is a consulting, coaching, and professional development firm dedicated to helping organizations worldwide improve their performance and results through increased team and group effectiveness. Corentus professionals have worked with teams in more than 30 countries, across a variety of industries in the commercial, government, education, and non-profit/NGO sectors.
Corentus offers a comprehensive suite of services to support teams and team leaders in improving both relationships and results. Corentus team frameworks, tools, and methodologies have been tested and refined over more than 25 years with client teams worldwide. The Corentus approach to team development integrates multiple modalities, including consulting, facilitation, training, and real-time team coaching.
As thought leaders in team coaching and team development, Corentus professionals regularly write, teach, and speak on topics related to effective teaming.
Additional Info
Job Type : Full-Time
Education Level : Masters
Experience Level : Director
Job Function : Marketing
Apply at: : https://corentus.com/careers