CTO & VP of Engineering Session - Innovation in Software Development – Be Prepared To Be Disrupted
Tuesday, May 23, 2017 (6:00 PM - 8:00 PM) (EDT)
Description
2017 is a very exciting time to be leading teams of software developers. In this session, we will present innovations and trends that will likely impact the daily lives of software development teams in both the near term and long term as well discuss how we can be better prepared to rapidly adapt to these innovations and changes.
Bob will lead a facilitated discussion not limited to the already disruptive topics of:
DevOps
Cloud and Hybrid Models
How the world of api's is turning development on it's head
Host: Bob Zurek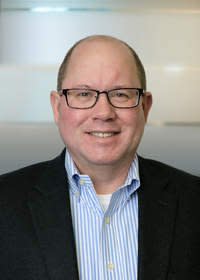 Bob has a legacy of collaboratively building great products and successful teams. At HealthcareSource he is responsible for HealthcareSource's information technology, engineering, product development, and platform integration strategy. Zurek recently served as Chief Technology Officer for Scribe Software, a leading data integration provider, where he led engineering, product management, and quality assurance, and was focused on expanding one of the industry's leading Integration Platform as a Service (iPaaS) offerings. Prior to Scribe Software, Zurek held executive leadership and product strategy roles at Epsilon, Oracle, Endeca, IBM, and others.