Description
Corporate boards are experiencing trends toward diversifying their ranks, understanding more complex businesses, demonstrating technical knowledge, and generating sustainable long-term performance. What new board competencies are required in this landscape? Please join us to survey evolving trends in board competencies, including diversity and inclusion, ESG, data analytics, cybersecurity, and governance. Our panelists will share their public and private board perspective and share good news for non-traditional board candidates.
Our Moderator: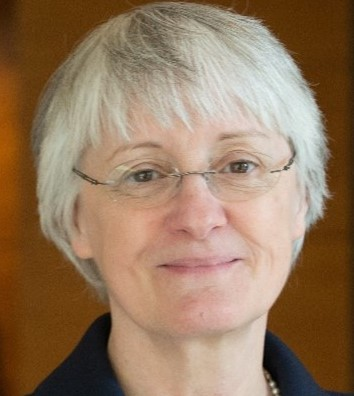 Karen Golz is a board and audit committee member of Analog Devices, Inc., Aspen Technology, Inc., and Osteon Holdings/Exactech. She is also senior advisor to The Boston Consulting Group's Audit and Risk Committee. Karen is an NACD Board Leadership Fellow and was named by Women Inc magazine in January 2020 as a 2019 Most Influential Corporate Director. Prior to her board service, Karen was a senior leader of Ernst & Young (EY) where she led the global professional practice and independence groups. She is an ethical and solutions-oriented leader with extensive international experience who has worked with large global organizations and high-growth companies on complex issues in accounting, auditing, financial and corporate reporting, internal control, regulatory, risk, securities registrations, initial public offerings, and ethics matters. Karen serves on the Board of Directors of the University of Illinois Foundation including on the Audit Committee and as Chair of the Investment Policy Committee. She was named Distinguished Alumnus of the University of Illinois, Gies College of Business in 2017.

Our Panelists: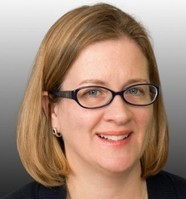 Jennifer Lloyd, since 1997, has served in a succession of increasingly senior technical and management roles at Analog Devices, Inc., a global leader in the design and manufacture of analog, mixed-signal and digital signal processing integrated circuits. She is currently Vice President in charge of the company's Precision Technology and Platforms Group, leading a global team providing technologies for a wide range of applications and end-markets. In addition, she has published numerous technical papers and has been awarded nine U.S. patents. Dr. Lloyd holds doctoral, master's and bachelor's degrees in electrical engineering and computer science from the Massachusetts Institute of Technology. Jennifer serves as a board director of Power Integrations, a Silicon Valley-based supplier of high-performance components used in high-voltage power conversion. In addition, she serves as an Engineering Advisory board member for the Worcester Polytechnic Institute, lending her technical expertise and management experience.



Elizabeth Mora is a seasoned board director, financial expert, and business operations executive who is known as a problem-solver, strategic thought leader and mentor to CEOs and their management teams. She is an author and presenter on board room topics and a technical expert in the administration of large-scale projects, contracts, and intellectual property issues. A LatinX LGBT leader, Elizabeth has been a champion for diversity and inclusion. At Draper, Elizabeth was active in talent transformation by increasing women and URMs at Draper from 10% to 25% in four years. She developed a depth of knowledge in cybersecurity from exposure to Draper's security posture (TS-SCI Clearance). She also has investment oversight experience from her board position at Harvard Management Company. Elizabeth's extensive board experience spans leadership roles relating to audit, finance, compensation, and governance. She has served on the boards of Inogen Inc., MKS Instruments, Belay Associates, Everest Consolidator LLC, GCP Applied Technologies Corp., Cambridge Bancorp, and The Charles Stark Draper Laboratory.




Jill D. Smith brings significant experience as an international business leader, including 17 years as chief executive officer of public and private companies in technology and information services. She served as President and Chief Executive Officer and director of Allied Minds plc, an intellectual property commercialization company focused on technology and life sciences. Jill also served as Chairman, Chief Executive Officer and President of DigitalGlobe Inc., a global provider of satellite imagery products and services. Ms. Smith started her career as a consultant at Bain & Company, where she rose to Partner. Her qualifications as a board director include extensive technology experience, international business leadership, and track record in growing innovative companies. She currently serves as a member of the Circor Board since January 2020 as board chair and is a member of the AspenTech Board of Directors. Other companies for which she has provided significant board service include R1 RCM, Gemalto NV, Endo International, Hexagon AB, Soundbite Communications, and Elster-SmartMeter.



Roberta Sydney is a seasoned board director serving on the board for LendingHome, where she chairs the nominating/governance committee and serves on the compensation committee. She also serves on the board of Tiedemann Advisors, a global wealth advisory firm, and HEI Civil, where she serves as Board Chair. Roberta is an advisor to several real estate tech start-ups, including Locatee, headquartered in Switzerland. Roberta's corporate experience encompassed 15 years in senior roles with financial services and money management institutions including State Street Global Advisors, BayBank, and The Boston Company, before founding, growing, and successfully exiting her commercial real estate development company, Sydney Associates, Inc. Her experience includes positions in construction management, real estate development, strategy, marketing, sales, and finance. Ms. Sydney serves on many regional civic boards including Beth Israel Deaconess Medical Center, where she serves on the Neuroscience Advisory Committee and the Trustee Advisory Board. Sydney is an NACD Board Leadership Fellow.

Reg and School St Members: No Charge*
Associate Members: No Charge
Non-Members: $35

Click here to register for this event!

* PLEASE NOTE: For this event, reservations and cancellations will be accepted until 4:00pm, Friday, October 1, 2021