Metal Additive Manufacturing: Reshaping Advanced Products & Supply Chains
Wednesday, May 19, 2021 (11:00 AM - 12:00 PM) (EDT)
Description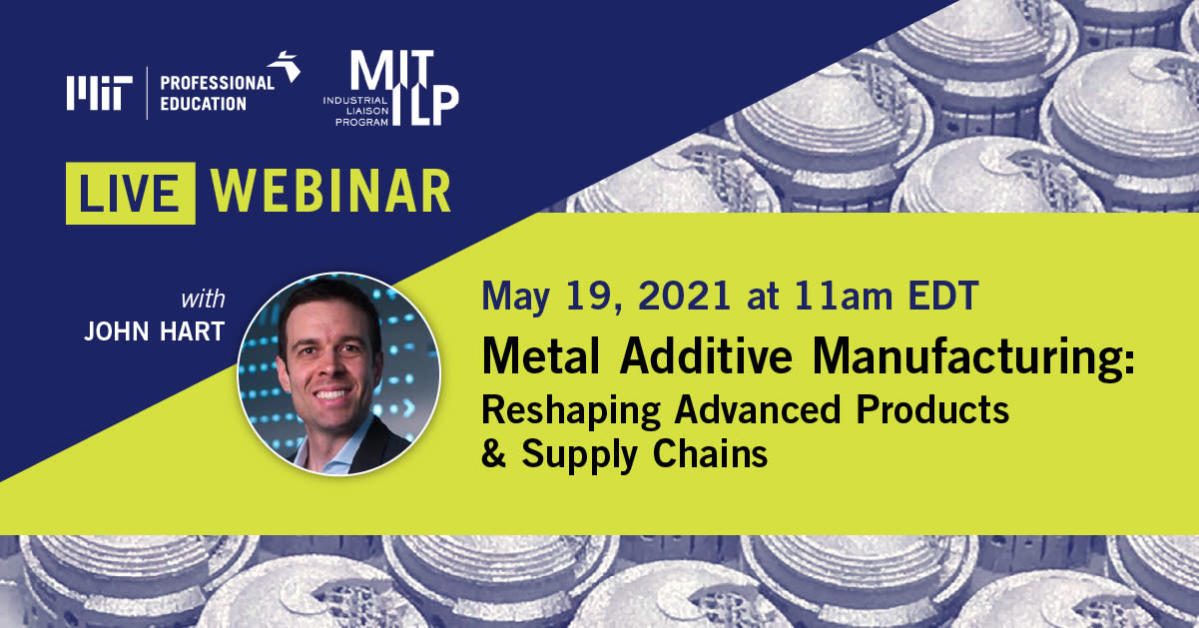 Join MIT Professor of Mechanical Engineering, John Hart, for this one-hour webinar.
Participant Takeaways:
Discover how AM of metals is driving innovation, from materials design to the factory floor.
Learn key considerations when selecting an AM process for metals, including quality, cost, and throughput.
Identify applications of AM in aviation, medical, tooling, and other industries.
Learn how computational design and can accelerate new innovations using AM.
Following the presentation, you can ask your own questions during a live Q&A session.
Register for the event: https://bit.ly/3ouE8h5
Virtual Event

Wednesday, May 19, 2021 (11:00 AM - 12:00 PM) (EDT)
Categories
Member/Partner Events